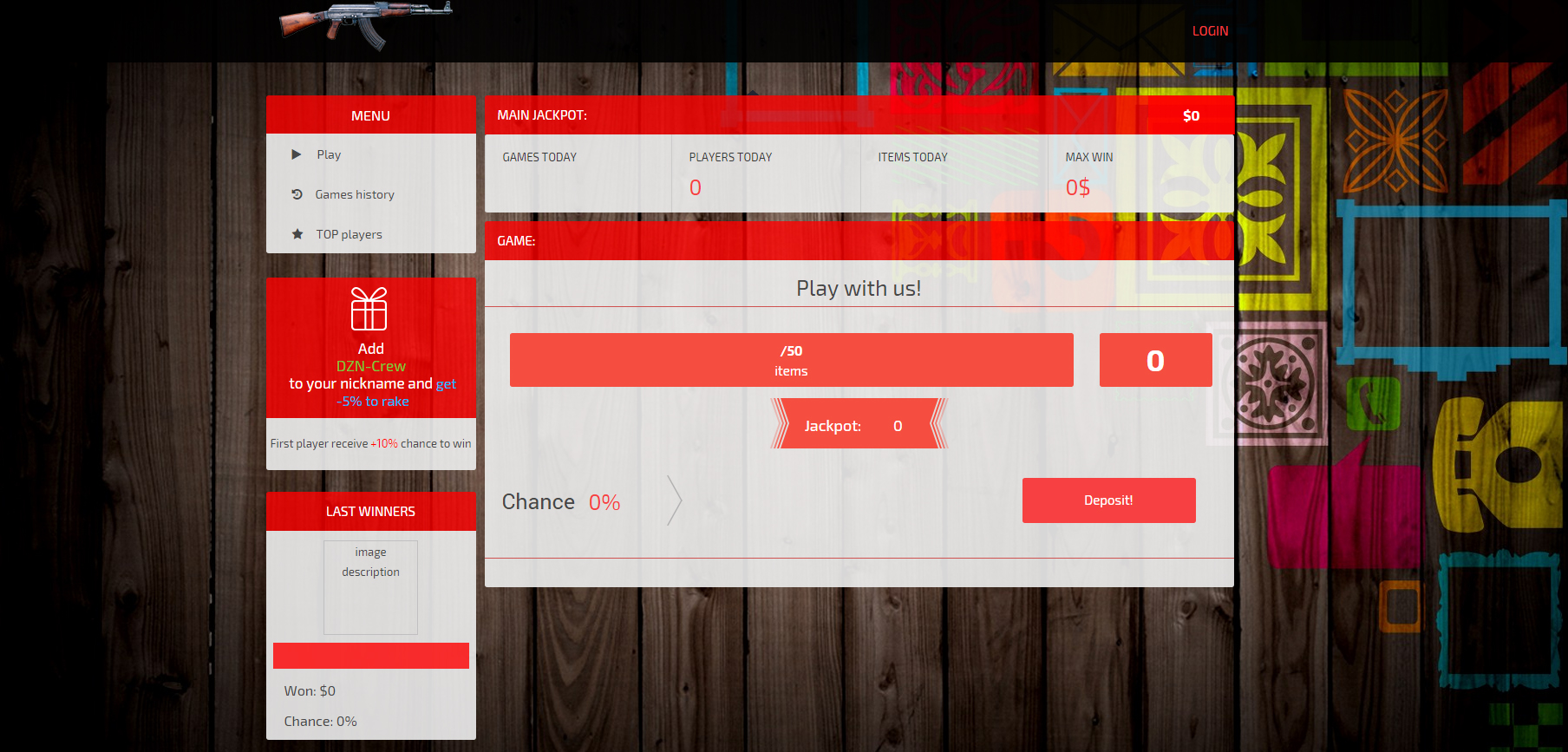 Now the How to setup:
1.- To install the site script on a WINDOWS machine, follow the steps below.
1.1.- Install XAMPP.
1.2.- Go to your folder where you have installed xampp and enter htdocs.
1.3.- Remove everythign from the folder htdocs and move the whole script there.
1.4.- Open XAMPP Control Panel and install APACHE2 & MYSQL.
1.5.- Create a new database and import the file db.sql found in the htdocs folder.
1.6.- Open the file set.php with NOTEPAD++ and edit it to fit your DB details.
1.7.- Open the index.php file with NOTEPAD++ and edit the TRADE LINK field that you will find at the bottom to fit your bot's trade link.
1.8.- Go to the steamauth folder and open the file settings.php with NOTEPAD++ and change the URL field and APIKEY field to fit your details.
Important Notes:
1.- To get your api key go to www.steamcommunity.com/dev/apikey
1.1.- Change everywhere you find GGSKINS.CF to your site's URL.